Expert Auto Shop serving Millstadt, IL
Does your car need major repairs? Time for routine auto maintenance? There's only one local auto shop that offers expert service and friendly customer care for all your automotive needs. At Randy Foster Automotive Transmission, we provide a variety of repairs and maintenance services for our customers in Millstadt, Illinois; and the surrounding areas. As a family-owned business, we understand just how important the use of your vehicle is. Founded in 1995, we utilize our wealth of experience to provide fast, affordable, and friendly auto repair service that helps you keep your car on the road and out of the shop. Our ASE-certified staff ensures that you've made the right choice when choosing Randy's for your automotive and transmission repairs. Call us for a list of our services or to schedule a service appointment.
In the Millstadt, Illinois area, residents know that they can call Randy Foster for all their automotive needs. The community relies on our ASE-certified technicians who have the skills and experience to maintenance repairs to all makes and models of foreign and domestic vehicles. Those even include late-model cars! Whether you need a major engine repair or a routine oil change, Randy Foster is the one to call. Read below to see a list of our automotive services. 
Engine Repair
Brakes
Transmissions
Oil Changes
Fluid Leaks
Tires
Wheel Alignments
Shocks & Struts
Auto Tune-Ups
Mufflers
Exhaust
More…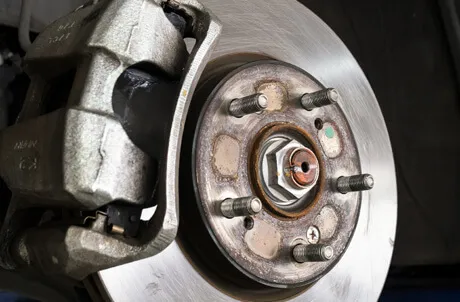 Engine Repair & Tune-Ups Millstadt, Illinois
Have you noticed a drop in your engine's performance? Not getting as many miles out of a full tank of gas? It's time you called Randy's for complete engine diagnostics and repair services. We'll identify what's wrong with your vehicle and provide expert repairs to restore the performance of your vehicle. 
Transmission Service Millstadt, Illinois
As far as transmissions are concerned, it's vital that you watch for the signs of transmission trouble. This important component of your vehicle is responsible for transferring the power created in the engine into motion at the wheels. With that in mind, take a look at the following signs of transmission trouble and let us know if you need a transmission repair or diagnostic. 
Signs of Transmission Trouble
Slips through gears when shifting
Rough shifting
Shifting is delayed
Transmission fluid is leaking
Burning transmission fluid (you can smell it)
Your car won't go into gear
You hear whining or clanking when accelerating
Tires & Brakes Millstadt, Illinois
Randy Foster's auto repair shop serves as your complete tire and brake service center. We provide mounting, balancing, flat tire repair, and even wheel alignments for tires. For brakes, we service disc brakes and drum brakes. We also offer repair and replacement for rotors, calipers, brake pads, brake lines, and more!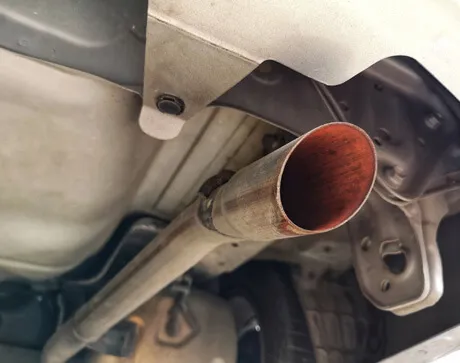 Mufflers & Exhaust Millstadt, IL
When it comes to your vehicle, burning fuel creates harmful emissions that need to be limited. That's why each vehicle comes has an exhaust system. The muffler is responsible for limiting the amount of noise produced by the engine. We provide repair and replacement for both, and we provide emissions testing and repairs to keep your car legal when on the road. 
Suspension & Steering Millstadt, Illinois
The suspension and steering systems are vital safety components for your vehicle. From the axles to the steering column, shocks, struts and more, we service, repair and replace all components of these automotive systems to ensure the safety of you and other drivers on the road. Call us today for more information on these components.
Routine Maintenance Millstadt, Illinois
Routine auto maintenance is vital to maintaining your vehicle for the long haul. We provide all types of routine maintenance including tire rotations, oil changes, fluid flushes, filter replacements, and more! Please check out the auto maintenance tips below to see how you can keep your car in the best shape and avoid unwanted repairs!
Follow the manufacturer's maintenance schedule
Change oil, fluid & filters accordingly
Rotate tires on a regular basis
Do a visual inspection before getting in your car
Get problems checked out ASAP
Locate a qualified mechanic for repairs