Expert Auto Shop for Scott AFB
Have you noticed problems with your vehicle's performance? It's time you called your local auto service shop for diagnostics and repairs. At Randy Foster Automotive Transmission, we have a wide variety of auto repair experience. We provide expert auto service to all makes and models for those in and around Scott AFB in Southern Illinois. As a family-owned business, we utilize over 20 years' worth of experience to get your car up and running again. We proudly serve our community and we are proud to serve those who live and work at Scott Air Force Basel. Call us for an estimate or to schedule a service today!  
Our Auto Shop Repair Services
In the Scott AFB area, people know that our team provides the best in auto repair and maintenance services. In fact, they know that our staff is run by ASE-certified technicians that know how to provide service to all makes and models of any foreign or domestic vehicles. Those include late-model vehicles! From major vehicle repairs to routine maintenance, there's no better choice than Randy Foster Automotive Transmission for the following auto services:
Engine Repair
Brakes
Transmissions
Oil Changes
Fluid Leaks
Tires
Wheel Alignments
Shocks & Struts
Auto Tune-Ups
Mufflers
Exhaust
More…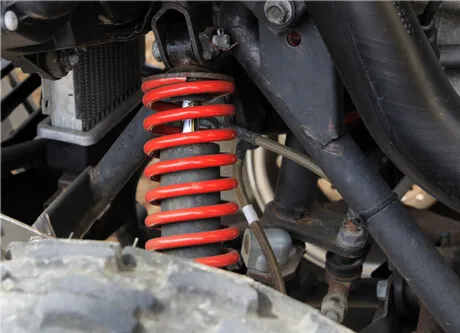 Engine Repair & Tune-Ups Scott AFB
Are you noticing strange things going on with your vehicle? From a drop in engine performance to problems with fuel efficiency, we can provide complete engine diagnostics and engine repair services to help restore your vehicle to its maximum performance. Contact us for an inspection or to schedule a service today!
Transmission Auto Shop Scott AFB
When it comes to your transmission, you can't wait to repair it if you notice something strange going on. Your transmission takes the power created by the engine and transfers it to the wheels of your car. When the transmission is faulty, it puts a strain on the rest of your vehicle and can cause further damage. Read through our list of transmission repair signs below. If you are experiencing one or more of these symptoms, please give Randy Foster Automotive Transmission a call. 
Signs of Transmission Trouble
Slips through gears when shifting
Rough shifting
Shifting is delayed
Transmission fluid is leaking
Burning transmission fluid (you can smell it)
Your car won't go into gear
You hear whining or clanking when accelerating
Our auto repair shop serves as your complete tire and brake service center. We provide mounting, balancing, flat tire repair, and even wheel alignments for tires. For brakes, we service disc brakes and drum brakes. We also offer repairs and replacements for rotors, calipers, brake pads, brake lines, and more!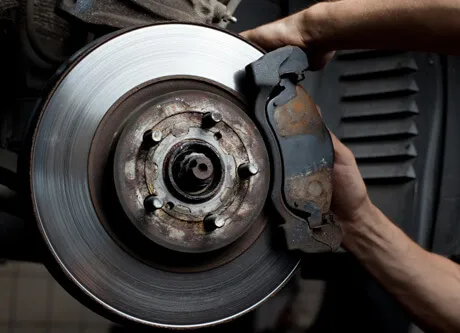 Mufflers & Exhaust Scott AFB
Your vehicle's exhaust system is responsible for limiting the number of harmful emissions that are put into the air from burning fuel. The muffler limits the noise produced by your engine. At Randy's, we provide repair and replacement on mufflers and exhaust components. We even provide emissions testing and repair services to keep your vehicle legal! Call us today to schedule an appointment. 
Suspension & Steering Scott AFB
The suspension and steering systems on your vehicle are vital to your safety and other drivers on the road. From the shocks and struts to the steering column, axles, and other vital components, our team can provide complete repair and replacements on an automotive and transmission service your vehicle needs. 
Routine Maintenance Scott AFB
Routine maintenance is vital to the longevity of your vehicle. From a simple oil change to tire rotations, fluid flushes, filter replacements and more, trust the team at Randy's to keep your car on the road. Check out our auto maintenance tips to keep your vehicle in the best shape possible and avoid unnecessary repairs!
Auto Shop Maintenance Tips
Follow the manufacturer's maintenance schedule
Change oil, fluid & filters accordingly
Rotate tires on a regular basis
Do a visual inspection before getting in your car
Get problems checked out ASAP
Locate a qualified mechanic for repairs