Your Complete Transmission & Auto Repair Specialist
Randy Foster Automotive Transmission is your go-to auto repair shop serving Belleville, IL and surrounding areas. We provide a wide variety of auto repair services including brakes, transmissions, oil changes & leaks, tires, wheel alignments, shocks & struts, tune-ups, mufflers, exhaust & more!
When you need a reliable automotive repair professional, help is just a phone call away.
Metro-East Auto & Transmission Repair for Belleville, Freeburg, O'Fallon, Mascoutah, Millstadt, Scott AFB & Surrounding Areas
Randy Foster Automotive & Transmission has been one of Belleville, Illinois's most trusted auto repair shops for over 20 years. We always provide you with fair, honest estimates and services that you can rely on to be right the first time. We're dedicated to our community and want to show you why people have used our family-owned and operated business for their auto repairs since 1995. Whenever anything goes wrong with your car, bring it to us; we have three service bays to ensure we can devote our undivided attention to providing the most quality auto services. Don't wait on that strange sound or funny smell – call us to get your car in for a complete diagnosis and expert repairs today!
Those in Belleville, IL and throughout the surrounding areas know that we're the ones to call for all their auto repair needs. Our auto repair shop has ASE-certified mechanics who work on both foreign and domestic vehicles; cars, trucks, and SUVs of all make and models. Additionally, we take pride in offering a wide range of services, ensuring that the help you need is always close by. Contact us for an estimate on the following auto services:
Engine Repair
Brakes
Transmissions
Oil Changes
Fluid Leaks
Tires
Wheel Alignments
Shocks & Struts
Auto Tune-Ups
Mufflers
Exhaust
More…
Auto Repair Frequently Asked Questions
How often should my oil be changed?
The oil in your vehicle should be changed every 3,000 – 5, 000 miles, depending on what's listed in the owners' manual. Check the manual before you decide at what interval to replace your oil. If you have a used car that doesn't have a manual with it or you've misplaced your manual, stay on the safe side, and have your car's oil changed every 5,000 miles.
How often should I rotate my tires?
Your tires should be rotated every other oil change or about every 6,000 miles. Once again, take cues from your owner's manual, and if you don't have one, talk to a qualified auto repair specialist that can assess the wear on your tires for you.
My check engine light is on, but my car is running fine – do I need an appointment?
You should still get this checked out as soon as possible. A check engine light can alert you to smaller problems – such as a misfiring cylinder – that could end up becoming larger problems down the road. It's best to get these things taken care of right away.
I have gas, why won't my car start?
The most common reasons that you can't start your car have to do with a bad battery, a failing alternator, or even a faulty ignition key. If the car tries to start, but just won't turn over, usually, this is a dead battery, especially if it's after the first freeze of the season. Contact a local auto shop for more details and diagnosis.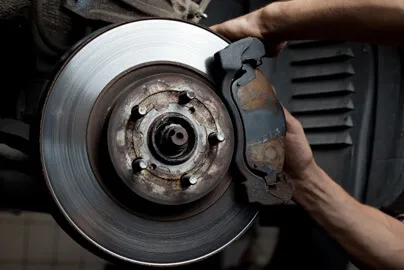 From brand new brakes to repairs and adjustments, our team has the knowledge to provide fast, efficient brake service, so you can stop when you need to most.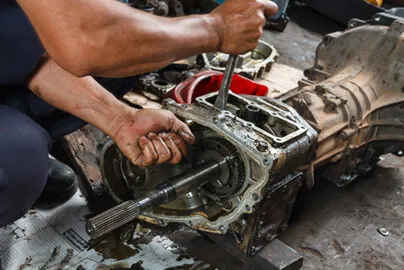 Your transmission transfers the power from your engine to motion at the wheels. We provide transmission repairs, rebuilds, and complete replacement service.
Oil Changes & Fluid Leaks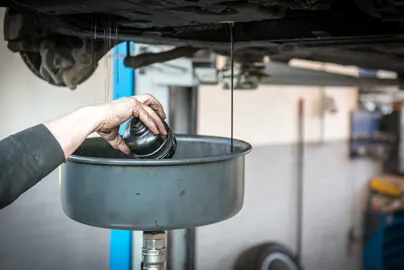 From routine oil changes to diagnosis and repair of fluid leaks, we'll provide diagnosis and repairs that will keep your car at peak performance and driving for longer!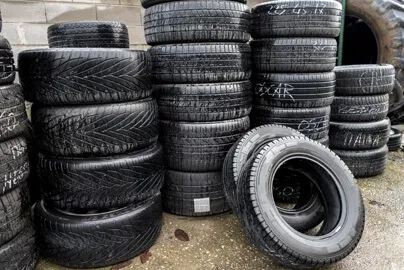 We provide complete tire service for all makes and models that include tire mounting, tire rotations, inspections, and more. We're your one-stop tire shop!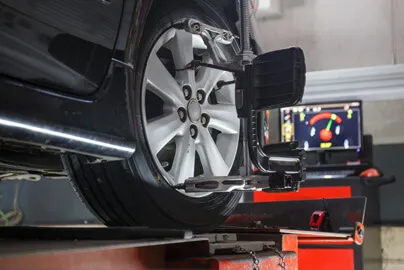 Do you feel your vehicle pulling to one side? Can't seem to drive straight? You may have a wheel alignment problem – call us to correct bad alignments!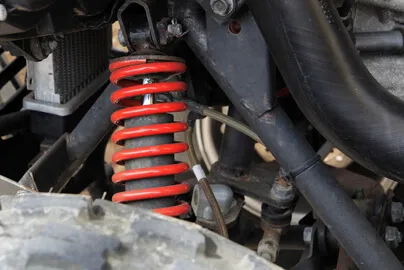 Shocks & Struts are a vital part of your vehicle's suspension system, providing shock absorption for a smooth ride. Call us for repair and replacement.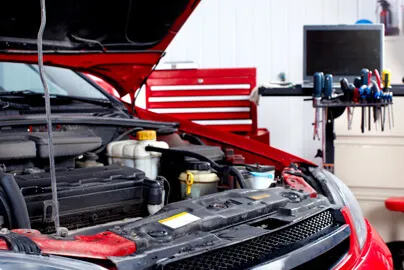 From a strange sound to decreased power at the wheels and fuel efficiency, contact our team to provide a complete auto tune-up to improve performance!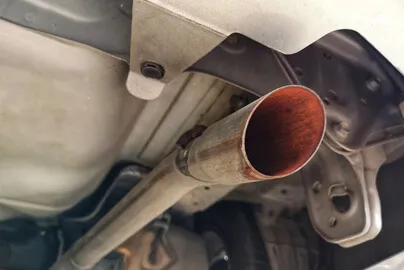 These components help reduce the amount of harmful emissions that are put into the air by your vehicle. Call for an emissions test and repair service.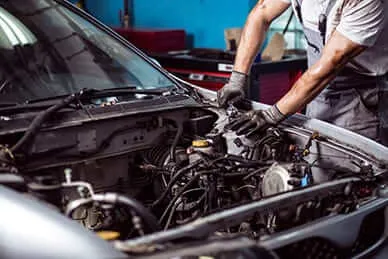 It's the most important component of your vehicle – it can go anywhere without it. We provide tune-ups, engine mount replacement, maintenance & more.